NEXT TRI-CITIES MBA MEETING
Tri-Cities MBA now meets on the third Wednesday each month. Our next meeting will be held on:
DATE:  Wednesday, September 20th,  2023  (Please note: meetings are now on Wednesdays)
LOCATION:
NETAR Office
105 Tri-Cities Business Park Drive
Gray, TN  37615
MEETING SPEAKER:   Pat Shull, Mayor, Kingsport TN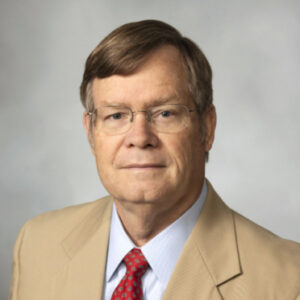 Colonel (Ret) Pat Shull is a native of Kingsport, Tennessee, a graduate of Kingsport Dobyns-Bennett High School and son of the late Dr. and Mrs. James E. Shull. COL Shull was commissioned as a 2nd Lieutenant in the U.S. Army after graduating from The Citadel in Charleston, SC. He is a graduate of The University of Tennessee with a master's Degree in public administration. Pat also performed an internship in City Management with the City of Kingsport. COL Shull graduated from the Logistics Executive Development Course, U.S. Army Command and General Staff College, and the Army War College.
COL Shull commanded soldiers at the platoon, company, battalion, and brigade levels. He held key staff positions on the Army Staff in the Pentagon and with major Army headquarters in Germany and South Korea. A combat veteran of the 1991 Gulf War while serving with the 24th Infantry Division in Saudi Arabia and Iraq, COL Shull was awarded the Bronze Star medal for exemplary performance of duty. His role in that war is cited in the official Army history, "Certain Victory." COL Shull received many other honors during his Army career including two awards of the Legion of Merit. COL Shull was an Ordnance officer and senior logistician at the time of his retirement in 2003.
After retirement from the Army, Pat returned to his hometown of Kingsport to successfully start two businesses. He was a defense consultant for two major defense contractors; and with his wife, Mary, was the founder and co-owner of Mary's Kitchen Shop, Inc. Pat also worked in college administration at Virginia Intermont College, and was a Commercial Realtor with TCI Group. Pat and Mary have two adult children; Tucker (graduate of The University of Tennessee, Knoxville) and Margaret (graduate of Case Western Reserve University) ; and two rescue dogs, Gorgeous and Ranger.
COL Shull is active in civic affairs as former Sullivan County Commissioner, former Kingsport Alderman, member and currently President of the Kiwanis Club of Kingsport, former Executive Vice-President of the Tri-State Chapter of the Association of the U.S. Army, and a community volunteer in various activities including Meals on Wheels and Roosevelt School Reading. Pat was elected as Mayor, City of Kingsport on May 21, 2019 and re-elected for a second term on May 19, 2021.
OUR MISSION
The Tri-Cities chapter of the Tennessee Mortgage Bankers Association (TCMBA) is dedicated to promoting professionalism within the industry through valuable networking and educational opportunities as well as supporting and promoting our members, local nonprofits and charitable organizations in the housing industry. We hold ourselves to the highest standards of excellence and integrity in the mortgage industry, and deliver value and leadership through our resources and expertise.
Our organization is comprised of a diverse group of industry professionals:  mortgage bankers, mortgage brokers, title companies, attorneys, appraisers, credit reporting agencies and insurance companies. TCMBA membership includes a variety of mortgage industry professionals. Our members include:

Mortgage Bankers

Mortgage Brokers

Title Companies

Attorneys

Appraisers

Credit Reporting Agencies

Realty Professionals

Insurance Companies
Need Mortgage-Related Services?
If you need mortgage services, we proudly recommend our Tri-Cities MBA members for your consideration. Visit our TCMBA Members page to find our roster of directors and members who represent the very best of the mortgage industry in the Tri-Cities.