NEXT TRI-CITIES MBA MEETING
Tri-Cities MBA meetings are held the third Tuesday each month. The next meeting will be held on: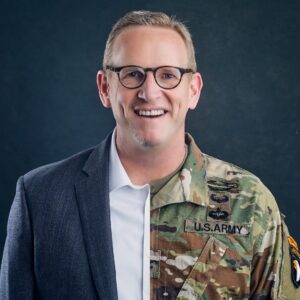 DATE:  Tuesday, November 15th, 2022 @ 11:30 am
NEW LOCATION:  
NETAR Office
102 Tri-Cities Business Park Drive
Gray, TN  37615
SPEAKER:   ROB CAMPBELL - Veteran, Leadership Coach, Trainer and Speaker
Rob Campbell is a U.S. Army Colonel turned leadership author, coach, and speaker. Rob and his wife Leslie are also local business owners of All About Blinds Window Fashions and Ravenworks Art Gallery and Custom Picture Framing in Johnson City. Rob led organizations ranging in size from 24 to 5,000 people in an Army career spanning 27 years and three combat tours.
Rob published two books since his retirement from the Army in 2016 – one on leadership and the other on veteran transition. He is a staunch veteran and military spouse advocate. Rob is decorated with three Bronze Star Medals for his service in Iraq and Afghanistan.
OUR MISSION
The Tri-Cities chapter of the Tennessee Mortgage Bankers Association (TCMBA) is dedicated to promoting professionalism within the industry through valuable networking and educational opportunities as well as supporting and promoting our members, local nonprofits and charitable organizations in the housing industry. We hold ourselves to the highest standards of excellence and integrity in the mortgage industry, and deliver value and leadership through our resources and expertise.
Our organization is comprised of a diverse group of industry professionals:  mortgage bankers, mortgage brokers, title companies, attorneys, appraisers, credit reporting agencies and insurance companies. TCMBA membership includes a variety of mortgage industry professionals. Our members include:

Mortgage Bankers

Mortgage Brokers

Title Companies

Attorneys

Appraisers

Credit Reporting Agencies

Realty Professionals

Insurance Companies
Need Mortgage-Related Services?
If you need mortgage services, we proudly recommend our Tri-Cities MBA members for your consideration. Visit our TCMBA Members page to find our roster of directors and members who represent the very best of the mortgage industry in the Tri-Cities.