NEXT TRI-CITIES MBA MEETING
Tri-Cities MBA meetings are held the third Tuesday each month. The next meeting will be held on: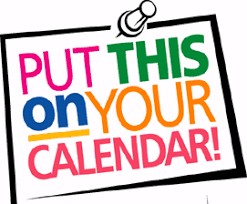 DATE:  Tuesday, September 20th, 2022
NEW LOCATION:  
NETAR Office
102 Tri-Cities Business Park Drive
Gray, TN  37615
SPEAKER:   Sheriff Jeffrey Cassidy
Sheriff Cassidy will discuss general safety, keeping yourself safe, being aware of your surroundings, active shooter advice and family safety.
Jeffrey Cassidy is an experienced law enforcement officer, executive manager, and instructor with over 20 years of experience. Sheriff Cassidy is a graduate of Bethel University and also the F.B.I. National Academy, he started his career in 1997 at the Sullivan County Sheriff's Office and worked corrections until he graduated from the Walters State basic police recruit school class #33 in 1999. Mr. Cassidy worked patrol, and served in this capacity and worked his way through the promotional ranks of Sergeant, Lieutenant, and in 2007 appointed to the rank of Captain as the Sullivan County Sheriff's Office general departmental instructor over all POST certified officers training.
In 2008, Mr. Cassidy transferred to oversee operations as captain and supervised 72 employees on patrol, K-9, dispatch, evidence, and I.T. During Mr. Cassidy's tenure he also served on Honor Guard, S.W.A.T. (team leader and commander), and supervised, designed and implemented the first dignitary protection unit for the agency. Mr. Cassidy left the Sheriff's Office and was the training coordinator and assistant professor of criminal justice at the regional law enforcement-training academy at Walters State community college.
OUR MISSION
The Tri-Cities chapter of the Tennessee Mortgage Bankers Association (TCMBA) is dedicated to promoting professionalism within the industry through valuable networking and educational opportunities as well as supporting and promoting our members, local nonprofits and charitable organizations in the housing industry. We hold ourselves to the highest standards of excellence and integrity in the mortgage industry, and deliver value and leadership through our resources and expertise.
Our organization is comprised of a diverse group of industry professionals:  mortgage bankers, mortgage brokers, title companies, attorneys, appraisers, credit reporting agencies and insurance companies. TCMBA membership includes a variety of mortgage industry professionals. Our members include:

Mortgage Bankers

Mortgage Brokers

Title Companies

Attorneys

Appraisers

Credit Reporting Agencies

Realty Professionals

Insurance Companies
Need Mortgage-Related Services?
If you need mortgage services, we proudly recommend our Tri-Cities MBA members for your consideration. Visit our TCMBA Members page to find our roster of directors and members who represent the very best of the mortgage industry in the Tri-Cities.